The overall condition and appearance of your lips can have a big impact on people's perception of your age. With smoother, plumper lips you can benefit from a more youthful appearance. Get fuller, softer lips with lip enhancement in Prague
What is lip enhancement by hyaluronic acid injections?
The lips are one of the most noticeable features of the face. While the lips are smooth and full when we are young, they tend to develop wrinkles and thin out over time. For many people, fuller and more sensuous lips come high on their wish list. At the same time, there are many people born with naturally thin, lips that can make them feel self-conscious. A simple, safe, temporary dermal filler treatment can add volume and definition, which can enhance small, thin lips. The procedure can also balance out asymmetric lips or reduce the appearance of those fine, vertical lines.
Lip enhancement treatment using either UV-DERM or REVA-NESE is a popular non-surgical treatment to boost shape and volume of the lip via the injection of lip fillers. Lip augmentation eliminates wrinkles and adds fullness to the lips, so patients look noticeably younger.
After lip augmentation, patients can enjoy full, plump lips, and they often develop a renewed sense of confidence. These can be created using material naturally found in the body. The augmentation procedure can be performed on the upper or lower lip, or both at the same time.
Lip augmentation is becoming increasingly popular due to fast recovery times and quick results
Indications & benefits of lip fillers injections
Thin lips. Lack of color;
Drooping or sagging upper lip;
Wrinkled lips due to aging or smoking;
Asymmetrical lips or those in need of lip reconstruction
Adds more volume to deflated lips. Gives more red lip show
Defines the borders and shape of the lips
Reverse downturned corners of the mouth. Soften "lipstick" lines
Areas to be treated
Lips
How lip augmentation is done
Injectable lip augmentation techniques can be performed quickly in your doctor's office with little to no downtime. Your initial treatment will begin with a consultation. During your consultation, our doctor will evaluate your area of concern and review your medical history.
Topical an anaesthetic will be applied for 15-30 minutes prior the treatment to make the area numb. After carefully marking the areas to be injected, very fine needles are used to inject the hyaluronic acid filler into your lips. The treatment will take about 20 minutes.
The doctor will then massage to smooth the product. You should be able to notice a results immediately. Following injection, ice may be given to ease discomfort and control swelling.
You should avoid touching or applying make up on the treated area for 6 hours in order to prevent infection. Lipstick or other lip products are best avoided immediately after the procedure.
Lip injections cost
Lip augmentation involves the injection of a hyaluronic acid dermal filler to plump and to shape the lips. achieve a more youthful looking appearance, lip enhancement can provide a safe and effective non-surgical solution, helping not only to enhance small or thin lips, but also to balance out asymmetric lips or reduce the appearance of fine, vertical lines caused by factors ranging from smoking to the sun.
Lip enhancement / UVD ultra smile (0,55 ml) filler injection
6 600 Kč
Lip enhancement / REVA-NESE Kiss Lips (1 ml) filler injection
7 500 Kč
Lip enhancement / UVD ultra 3 (1 ml) filler injection
8 600 Kč
Lip enhancement / BEL-TERO INTENSE 1 ml filler injection
8 700 Kč
---
Before going for application of the lip fillers, we recommend to do a consulation at our clinic.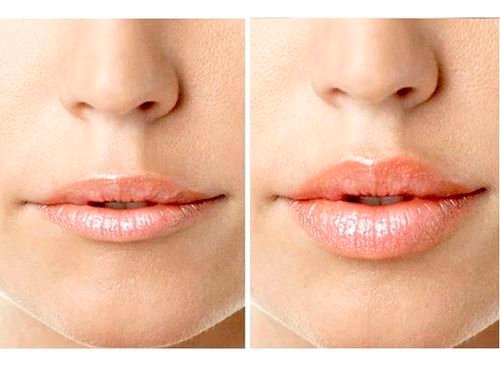 Lip Enhancement
The results are immediate
Extremely low risk of allergic reactions
No need for a skin test and waiting period
We use only approved products based on hyaluronic acid, a substance that is naturally produced by the body
Lip Augmentation
Long-lasting results (6 to 12 months)
Gradual pace of treatment. The injections can be given gradually during different appointments until the desired results are achieved. No need to over plump.
Hyaluronic Acid Lip fillers are happily accepted, and once injected into the skin
Lip Enhancement
The results are immediate
Extremely low risk of allergic reactions
No need for a skin test and waiting period
We use only approved products based on hyaluronic acid, a substance that is naturally produced by the body
Lip Augmentation
Long-lasting results (6 to 12 months)
No need to over correct (over plump)
Hyaluronic Acid Lip fillers are happily accepted, and once injected into the skin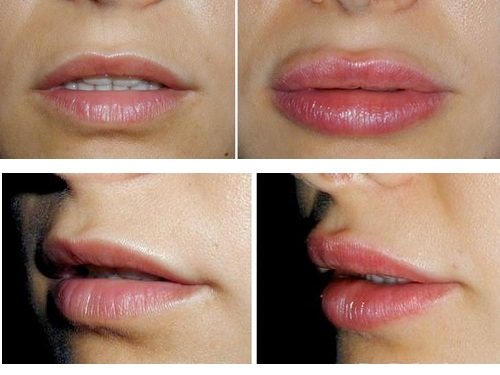 Lip Enhancement
Fuller lips to make a person look and feel younger
Natural Fullness effect delivered by fillers made of hyaluronic acid
Frequently Asked Questions (FAQs)