A PERMANENT MAKEUP EYELINER
A permanent makeup eyeliner highlights your eyes and makes them appear deeper. A permanent makeup eyeliner saves your time and anxiety with perfect makeup eyeliner every day without makeup.
A PERMANENT MAKEUP EYELINER

A permanent makeup eyeliner (often called eyeliner tattoo) is a simple way for the ones who do not want to spend every morning applying eyeliner. An eyeliner tattoo could be applied only to the lash line and that is why we get natural deeper sight effect and also bigger line over an eye and better eye figure. Maybe you already have your dream eyeliner figure which you want to recreate, but we recommend to consult with a master who will recommend you congruent figure and pigment shade eyeliner to look good on your skin and face tone.
How does a permanent makeup eyeliner work?

During eyeliner tattoo we apply a color pigment to the upper layer of skin with a one-shot needle. A figure and intensity of a color pigment can be fixed at following correction.
The duration of a permanent eyeliner tattoo is an individual thing, usually 1-4 years, depending especially on the care which you give to your eye area and surrounding skin.
Before an interposition of a permanent makeup eyeliner we recommend to go for a consultation with a permanent makeup master who would explain the risks of a permanent makeup to you and when you should not to do a permanent makeup (such as a pregnancy and a nursing period, oncological therapy and skin illness in area where you want a permanent makeup) and also how you should care about eyeliner tattoo.
At the same time based on experiences and your eye figure we advise you with choosing a congruent eyeliner technic for you – a massive black cat eyeliner looks good on everyone.
In a case that you came direct for an interposition of a permanent makeup eyeliner it should take 1,5-3 hours. It depends if you want a top and also a bottom eyeliner and how boldly would a master do.
First of all a permanent makeup master drafts eyeliner with a classical eye pencil and together you look if the figure and a boldness of the eyeliner are going on well with your expectations and your eye figure.
The first draft of an eyeliner to skin is necessary to apply without an anaesthetic cream which could later affect depth of a settlement of a pigment. Drafting is a couple minute process and it is not a very painful process. After that an anaesthetic cream is applied on the area and the following drafting is done on numb skin.
For the best effect of permanent makeup eyeliner, it is necessary to take care of a fresh eyeliner tattoo after it has been applied. We always recommend to take care of a permanent makeup area with a micellar water and special nutritive protective balsam. Additionally, it is good to avoid too much wet and hot environments such as a sauna or a pool, do not go sunbathing and do not go to the solarium. After 4-6 weeks from the first application a correction can be done and when a master completes a pigment which was not settled and eventually fixed a figure or an intensity of tattoo eyeliner.
We have been working in the field of beauty since 2011
MAKEUP EYELINER INIDICATIONS AND BENEFITS

Fixes everyday necessity of applying makeup
Fixes an asymmetry in eye area
Fixes sensitive eyes intolerant to makeup
highlighting eye contouring
beautiful eyes without necessity of wearing makeup
offset an asymmetry of eyes
congruent for people who wear contact lenses
WHICH AREAS COULD BE TREATED?

PROCEEDING OF A TREATMENT (INTERPOSITION)

a consultation with a master concerning a figure and width of a permanent makeup eyeliner
drafting with an eye pencil, an adjustment based on covenant with a client
the first draft tattoo eyeliner continues with an anaesthetic cream application
Proceed to create the figure and an intensity of an eyeliner with a one-shot and a pigment tattoo
A PERMANENT MAKEUP EYELINER
Before an interposition of a tattoo eyeliner we recommend a no force consultation with our master at clinic.
You get everything you want to know about the process and prospects of a permanent makeup eyeliner and also about skincare for a fresh tattoo eyeliner. The master also explains to you why you should go for the first correction which will be provided to our clients with a preference price.
| | |
| --- | --- |
| A permanent makeup: top eyeliner | |
| A permanent makeup: bottom eyeliner | |
| A permanent makeup: top and bottom eyeliner | |
| The first correction after 30-60 days | |
PERMANENT MAKEUP EYELINER
solution if you do not want wear makeup everyday
natural highlighting eyes
deeper and more dramatic look
covering an asymmetry in eye area
optical eye sculpting
---
Konzultace online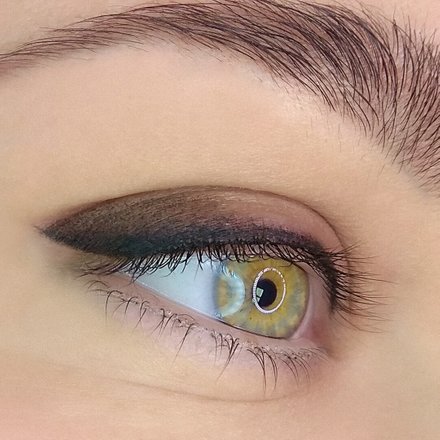 FREQUENTLY ASKED QUESTIONS

How long does a tattoo eyeliner take and why it is better to go for the first correction?
A permanent makeup eyeliner would be done with a preparation approximately 1.5-2 hours (it depends if you do only top/bottom eyeliner or both). In the first month a skin should separate out 40-60% of the pigment which would not settle down and this is why we recommend after 4-6 weeks which are needed for the skin to heal, a correction, which will ensure fixed figure and a colour intensity of a permanent makeup eyeliner ensured by the master/specialist.
How should I care about a permanent makeup eyeliner?
Why a master cannot do any eyeliner which you want?
Biorevitalisation & redermalization
YOU MAY ALSO BE INTERESTED

Eyebrows
Permanent eyebrow makeup is a solution for women who want to have a more expressive look and beautiful facial features even without everyday make-up. Microblading or powder eyebrows can add depth to your gaze.
Lips
Permanent makeup lips are a popular solution for women who want to improve their lips, make them visually larger or add a youthful flush of color to faded lips without the necessity to use makeup every day.
WE ALSO ACCEPT VOUCHERS FROM OUR PARTNERS
STILL HAVE QUESTIONS ABOUT THE PROCEDURE?
Fill in the form bellow and our managers will call you back