APTOS THREAD LIFT
New Aptos face lift cosmetic procedure. Ensures instant and long lasting results, minimal downtime, an increase in natural collagen production. No stitches required. Up to 5 years lasting facelift. Could be repeated any number of times.
APTOS THREAD LIFT

As the effects of gravity become more noticeable on our faces, the supporting tissue of the cheeks weakens and starts to sag, facial fat is lost, the jaw line that used to be firm and tight forms jowls at the edges of the mouth that drift down towards the chin, and the lower face and neck sag. This sagging or drooping action of the tissue is considered by doctors as ptosis.
Thread lifting as a non-surgical alternative of facelift
Traditionally, the tendency for sagging would lead most people to a cosmetic surgeon in search of a facelift; however, there is now a less invasive procedure available - thread lifting. It can lift, contour and suspend the sagging tissues of the face, neck and body in those people who need only little to moderate rejuvenation. Therefore thread lifting became a non-surgical alternative for patients who are not ready or do not want to take the surgical option.
Why consider the APTOS Method for a non-surgical facelift?
If you are looking for a non-surgical way to get younger look again, then the fastest growing anti-ageing treatment - the Aptos thread lifting is an answer. The Aptos face lift cosmetic procedure was developed by the surgeon Dr. Marlen Sulamanidze in 1996. That procedure which involves elevating various parts of the face and body using specially designed threads without having to make incisions as during the conventional face lift. In Aptos face lift, threads that had been made from a unique bio-compatible material are used. Therefore these absorbable threads dissolve naturally in 12 months, the skin starts to produce more collagen which gives a longer-lasting result. Besides lifting, threads improve the skin tone, texture, color and hydration.
We have been working in the field of beauty since 2011.
INDICATIONS & BENEFITS OF APTOS MINI FACE LIFT

Mild to moderate signs of ptosis of the skin
Slight bags under the eyes or on the neck
Development of fine lines and wrinkles. Sagging brows
Thinning of the lips. Prominence of the jaw
Facial asymmetry. Skin dehydration
Patients with some relapse from a previous procedure such as a facelift or neck lift
Lift and add volume to sagging cheeks
Elevate and refresh marionette lines and nasolabial folds
Elevate sagging brows. Reduce the appearance of fine lines and wrinkles
Create fullness in the lips. Elevate and refresh marionette lines and nasolabial folds
Correct asymmetry of the brow and face
Revitalize and lift the jowl area
KTERÉ OBLASTI MOHOU BÝT OŠETŘOVÁNY?
HOW THREAD LIFT PROCEDURE IS DONE?

On your first visit to the clinic, you'll have a one-to-one consultation with your doctor to discuss your condition and the best medical procedure for you. The doctor draws on your face the targeted areas to be lifted and the course of the threads application.
After applying a local anaesthesia. A fine cannula is conducted along the drawn line underneath the lower fat tissue. The doctor introduces subsequently an Aptos-thread inside the hollow cannula.
The cannula is carefully extracted, leaving the Aptos-thread inside the tissue. The doctor then pulls from one end and then the other end of the Aptos-thread, thus producing the wished lifting-effect. The ends of the thread are then cut, disappearing under the skin. The steps 2 and 3 are repeated for every thread.
For the normal Aptos-Lifting of a cheek, three to four threads are enough. The insertion and tightening of a thread only lasts a few minutes. In total it would take 45-60 minutes to perform the Aptos facelift under local anesthetic. After the treatment you can go back to your daily activities almost immediately.
Before treatment we recommend to do a consultation with doctor at our clinic.
As one type of thread definitely does not suit all, thefore before the treatment we do a doctor consultation at our clinic in order able to decide what is the right one for you.
The Aptos thread lifts can be used to treat a number of different areas, from smoothing horizontal and vertical forehead wrinkles to lifting the brow and outer eyebrow area and restoring volume to hollow cheeks and sun damaged skin.
| | |
| --- | --- |
| Consultation (deducted from price of I. treatment) | |
| Thread lift Aptos light lift Elegance, Aptos Visage, Aptos Nano spring | |
NIŤOVÝ LIFTING APTOS
ADVANTAGES OF APTOS FACELIFT
Double action: lifting and rejuvenation
Minimally invasive procedure performed under the local anesthesia
30-60 minute procedure
Immediately evident results
"Teď už je mi jasné, proč celebrity v televizi vypadají tak dobře. Měla jsem pokleslé obočí a vypadala jsem pořád unaveně. Po niťovém liftingu jsem omládla rovnou o několik let. A pozoruji, že i okolí se ke mně teď chová jinak, když se konečně zase můžu usmát i očima. BS klinika opravdu mění životy." Simona K.
APTOS LIFTING
THREAD FACELIFT OFFERS WIDER APPLICATION AREAS
Cheeks and mid-face area
Contours of the face
Submental area, neck and brow area
Jaw line (jowls)
"Navštěvuji BS clinic asi 2 roky a to velmi ráda, mohu jen doporučit. Se zákroky jsem byla vždy spokojena a výsledný efekt byl mnohokrát nad mé očekávání. To i v tomto případě. Profesionalita, individuální a pozitivní přístup i skvělá péče je zde samozřejmostí. Paní doktorce přidávám ještě hvězdičku za neskutečnou trpělivost s náročnymi zákazníky, ke kterým se počítám. Děkuji a už teď se těším na další návštěvu!" Viktorie S.
FREQUENTLY ASKED QUESTIONS (FAQS)
What will I look like after the procedure of thread lift?
Compared with traditional face lift - which leaves visible changes and well hidden but clear scars, New Aptos thread lift does not leave scars or alter the face's original features. You will look like on the pictures of yourself several years ago.
Do you have any Post-Treatment Recommendations?
Are there eny condraindications to Aptos thread lift?
If any medications are recommended after the procedure of Aptos facelift?
Biorevitalisation & redermalization
YOU MAY ALSO BE INTERESTED

Vampire (plasma) facelift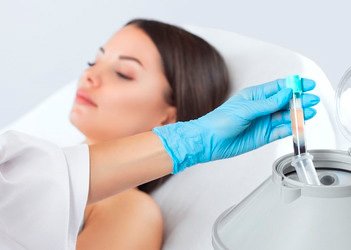 Vampire (plasma) facelift
A face threading is a new method of wrinkle smoothing and face lifting without using a scalpel (w/o face lift surgery). Effectively and with absorbable maisonettes, it restores collagen in the skin and creates a sort of collagen network that strengthens the skin and contours.
Double chin removal (lipolysis)
Double chin removal (lipolysis)
A double chin can make you look older than you feel. We offer a range of safe and non-surgical treatments to remove double chin fat and boost your confidence!
IPL skin photorejuvenation
IPL skin photorejuvenation
Photorejuvenation procedures is a quick and easy method of skin rejuvenation. As there is no downtime, It can easily fit into the busy lifestyle of today's go getters. Costs less by 50% than laser treatments.
Face PDO threading
A face threading is a new method of wrinkle smoothing and face lifting without using a scalpel (w/o face lift surgery). Effectively and with absorbable maisonettes, it restores collagen in the skin and creates a sort of collagen network that strengthens the skin and contours.
HIFU ultherapie facelifting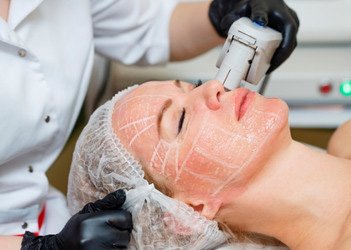 Zralá nebo povadlá pleť? Zkuste prémiové ošetření, které nahrazuje chirurgický zákrok! Omládněte bez bolesti již po jednom neinvazivním ošetření pomocí nejmodernější technologie Ultherapie.
WE ALSO ACCEPT VOUCHERS FROM OUR PARTNERS
STILL HAVE QUESTIONS ABOUT THE PROCEDURE?
Fill in the form bellow and our managers will call you back