Odstranění tetování
Often, a drawing applied to the body after several years begins to cause irritation and a desire to get rid of it. Today it is possible to quickly and painlessly remove tattoos with a laser.
TATTOO REMOVAL
In last years, tattoos have become a really big trend in society and more and more young people are doing it. Unfortunately, it happens that they often get tattoos done very recklessly in the future and then regret their decision. This can apply whether it is a change in lifestyle, interests, tattoos have already faded, or, for example, due to employment. As we live, our values and priorities change fundamentally.
It used to be a tattoo for the whole life, but now it is not. Today, thanks to very advanced technologies, tattoos can be relatively easily lightened and covered with new ones, or they can be completely removed, giving clients a new chance to correct mistakes from the past and regain their self-confidence.
What is laser tattoo removal?
Laser tattoo removal is based on the principle of selective absorption by the dye of the pattern of ultrashort pulses of a certain wavelength. This leads to an instant fragmentation of the dye into many tiny particles and its subsequent removal without damaging the skin.
We use a unique laser of the latest generation, the only one in the Czech Republic and Slovakia from DEKA (Italy) Q-Switched (wavelength 532, 585, 650 and 1064 nm), in which ultrashort pulses have increased peak power and provide more effective tattoo removal.
After the session, no scars appear, the laser beam affects only the dye, without affecting the skin. In addition, in our innovative laser system, it is possible to select different wavelengths for effective exposure to different colors of the dye.
Why choose laser tattoo removal at Beautyshape Clinic?
At BEAUTYSHAPE Clinic, we use the new laser of the latest generation from technological leader in the medical and aesthetic fields - DEKA (Italy). 30-year experience in laser technology
For tattoo removal at BEAUTYSHAPE Clinic, we use a laser with a unique square shape pulse that covers the treated area homogeneously, the points do not need to overlap as with a round head.
Therefore any swelling or redness will be much smaller and will disappear faster.
In order to shorten the healing time and avoid scars, the profile of the laser beam must be as homogeneous as possible. Due to new Optibeam technology, the energy of the beam is evenly distributed in the treated area.
Therefore, our high-performance medical laser can treat the area without any "hot spots" in the treated area.
We have been working in the field of beauty since 2011
INDICATIONS AND BENEFITS OF LASER TATTOO REMOVAL
Tattoo was done by mystake
Tattoo became irrelevant reminder of the past
Want to have a smth in the same place
Not suitable for a new employment
After tattoo removal, the skin remains free of scars and damage.
The method is suitable for sensitive areas and for all skin phototypes. No rehabilitation needed
Our laser reaches out and destroys even the deep-seated color pigments
AREAS OF BODY CAN BE TREATED
HOW LASER TATTOO REMOVAL IS DONE
Consultation with our experienced doctor. The subject of the consultation is to determine the health status of the client and possible contraindications. Furthermore, the consultation consists of finding out information about the tattoo, such as color, age and size, and then determining the final treatment program and price.
First, the treated area is cleaned of cosmetics and then disinfected with an antibacterial agent. The zone is cooled. The doctor chooses the length of the laser and the laser pulse for the pigment. Safety goggles are worn on the eye area. In the first hours, slight redness and swelling appear.
Before undergoing a laser tattoo removal, we recommend to do a consultation with doctor at our clinic.
Today Laser tattoo removal is the fastest and the most effective way to correct the "mistakes of youth" and regain self-confidence. Our Optibeam technology allows you to remove tattoos safely without scars.
| | |
| --- | --- |
| Consultation (deducted from price of I. treatment) | |
| | |
| | |
| | |
| | |
| | |
| | |
REJUVENACE PLETI
Laser tattoo removal
High efficiency - a visible result comes after the first procedure
Safety - unlike other lasers, ours device does not leave behind scars and burns
Tattoo removal is done without severe pain. It is less painful than having the original tattoo.
"Over time I decided that my tattoo looked out of place. I decided to remove the mistake of youth and opted for the Beautyshape clinic. I was immediately told that there would be few sessions, because they have the latest and very strong laser at their clinic, and because my tattoo was black, and they are removed much easier than colored ones. Now it is as if there were no tattoos, you can notice something if you just look closely. There was no severe pain during the session. I am happy with everything, grateful to the professional doctor. " Jane K.
REJUVENACE PLETI
High efficiency - a visible result comes after the first procedure
Safety - unlike other lasers, ours device does not leave behind scars and burns
Tattoo removal is done without severe pain. It is less painful than having the original tattoo.
"It took me 5 sessions to remove it, but in some places my tattoo was very deep! It didn't hurt much, just unpleasant. I was shocked that the first time the result was wow. The tattoo just disappeared. After a while, it manifested itself again, but not so strongly and brightly as before. After the fifth session, it is impossible to find the place where the tattoo was before. Many thanks to the Beautyshape clinic. Now I recommend only you to my friends!" Kate T.
FREQUENTLY ASKED QUESTIONS (FAQs)
What can I expect after laser tattoo removal session?
In the first 24 hours: This area may appear white or red, and there may be slight bleeding or blistering. Apply an ice pack regularly, rest and lift the treated area, limit unnecessary physical activity, including exercise, swimming, steam baths and saunas, and protect the area with a cover.
After 24 hours (and until you have healed 5-7 days): You can continue with all your normal activities except swimming. Treat the area with petroleum jelly. Don't touch blisters or peel off.
Laser tattoo removal. Is there any post-procedure after care?
Are There Any Side Effects of tattoo removal?
How many sessions does it take to remove tattoo?
How my skin will look like after treatment?
Will your laser completely remove my tattoo?
What's the largest tattoo you can remove?
Special Offer! 20% discount for tattoo removal
Send a request to get a 20% discount on your 1st tattoo removal visit
YOU MIGHT ALSO BE INTERESTED
Body fat dissolving injections
Fat burning injections to reduce localised areas of fatty tissue.
Will help individuals who are resistant to conventional diet and exercise methods to lose weight.
Excessive Sweating (Hyperhidrosis)
Excessive Sweating (Hyperhidrosis)
Don't let excessive sweating (hyperhidrosis) affect your self-confidence and quality of life. Turn your life around with a simple non-invasive procedure. Book Now and get No-Sweat Guarantee!
Laser hair removal
The growth of unwanted facial or body hair is one of the most common beauty problems. The laser epilation is an advanced method of removing unwanted hair.
The DEKA Motus is the world's fastest alexandrite laser! Suitable and safe for all skin phototypes and hair colors.
Anti cellulite mesotherapy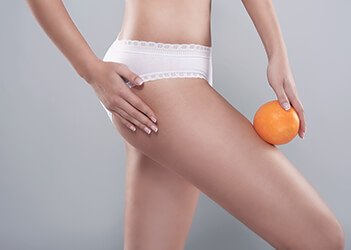 Anti cellulite mesotherapy
Don't let cellulite affect your self-confidence or the way you live your life. Combat the root of cellulite production with microinjections directly into the skin.
Lymfatická masáž
Lymfatická masáž neboli ruční lymfodrenáž je příjemná masážní technika s krouživými pohyby, které jsou jemnější než při klasické masáži. Masáž ovlivňuje správně fungující lymfu a má na svědomí nejen ladné křivky, ale příznivě působí také na naše zdraví. Po manuální lymfatické masáži se budete cítit lehčí a odpočatí.
LPG lipomassage by endermologie
LPG lipomassage by endermologie
Fast, targeted slimming, firming and cellulite reduction treatments for all women (and men). Slimming cellular stimulation LIPOMASSAGE is scientifically proven technique to permanently eliminate cellulite and stubborn fat that is resistant to physical exercise and dieting.
WE ALSO ACCEPT VOUCHERS FROM OUR PARTNERS
STILL HAVE QUESTIONS ABOUT THE PROCEDURE?
Fill in the form bellow and our managers will call you back